Seller Financing
Sometimes when we want something really bad and being in distress, we make mistakes. There are many advertisements to buy a cheap house with low payments. Initially you think it is a good deal. The reality is, often times it isn't so.
REAL ADVERTISEMENT
Owner Financing
$13,500 Down
Price: $93,500
$1,241 monthly payment
15-year note
Important Points:
It is against regulations to advertise financing without an interest rate (APR)

Whomever advertises represents the seller

How big is the home? Lot? What is included? Is it worth $93,500?

Only a licensed real estate agent can inform you if it is worth it because they have the knowledge and access to provide a market analysis

When you hire a Realtor, like myself, I will help you find a home that fits your needs and connect you with traditional lenders

Being represented by a Realtor is FREE to you as a buyer. Normally a seller pays buyer's agent.
Exceptions:
Traditional Lenders will approve loans for people with ITIN and a social. Depending on the loan program, lenders require a reasonable credit score, closing costs and/or down payment. Perhaps you have terrible credit or little to no money to buy. The desire to purchase a home is greater than your financial position. In that circumstance, you may accept seller's terms.
Examples of Terms that Seller May Place:
Less stringent qualifying requirements

Less down payment requirements

The closing process is faster and cheaper

Seller will not want to risk waiting 30 years for you to pay, so they will make it a balloon payment due in maybe 5 years. As time progresses the payment increases and could be double. Sellers do this in hopes you refinance before then and pay them.

Interest rate is higher than a traditional lender

Land Contract and Contract for Deed title does not pass to buyer until final payment. What you receive is called an "equitable title".

If you stop making payments, seller can get the house back and keep the down payment and any money that was paid

In the event you decide to sell, seller will place a "due on sale clause" or might keep you liable with new buyers

You run the risk if Seller does something to affect the title before you pay it off

Contrary, Seller's mortgage might not be paid off, risk to you if they stop paying and house gets repossessed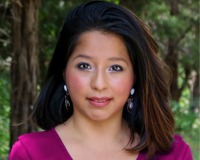 Author:
Marisol Lopez
Phone:
512-937-2765
Dated:
October 12th 2017
Views:
500
About Marisol: Marisol Lopez was raised in Chicago from humble beginnings. She grew up in a small apartment in a f...