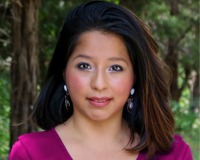 Marisol Lopez was raised in Chicago from humble beginnings. She grew up in a small apartment in a family of eight. Her parents instilled hard work and perseverance would lead to success. They were victims of a bad Realtor and lost their dream home. A few years later, they were able to recoup and become homeowners.

After high school, Marisol moved to Houston. She went to college and majored in Accounting. Marisol's home is now Austin. .

Marisol understands the value of a dollar and the sacrifices that are made to achieve goals. She is professional, trustworthy, and committed.
Send Marisol a Message